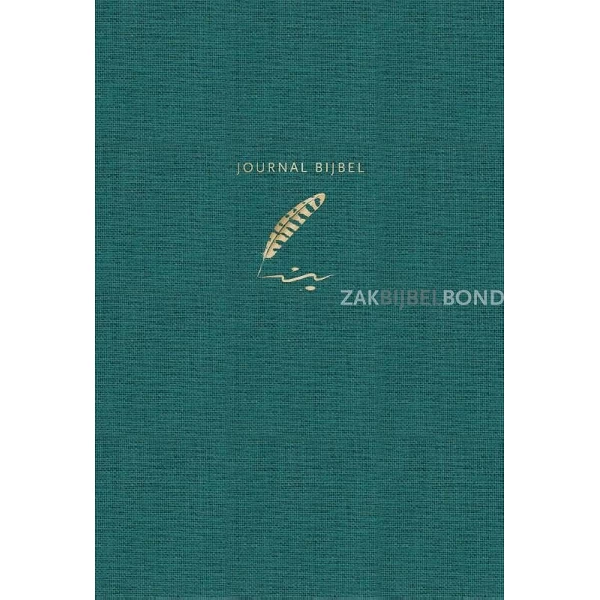 Dutch HSV JournalBible
Ordered and paid before 15:00 CET? Shipped same working day!
Dutch Bible in the Revised Staten translation (HSV) - JOURNALBIBLE
DUTCH HSV JOURNALBIBLE
De JournalBijbel is een Bijbel in de Herziene Statenvertaling (HSV) met extra ruimte om persoonlijke notities te maken bij een bijbeltekst die je raakt, motiveert, inspireert. Deze Bijbel mag vanwege zijn fraaie uiterlijk gezien worden! De complete bijbeltekst is opgemaakt in één brede kolom. Aan de zijkant van iedere pagina is een brede witruimte waarop je aantekeningen kunt maken. Deze Bijbel is ook geschikt om te gebruiken voor bible journaling.
Kenmerken:
– Nog betere papierkwaliteit!
– Sterke linnen kaft met afgeronde hoeken
– Op elke pagina ruimte om te schrijven, tekenen en meer!
– Na elk bijbelboek 4 extra witte pagina's om zelf in te vullen
– Geen schrijflijntjes, maar vrije ruimte
– Met meegeleverd onderlegvel met schrijflijntjes
Data sheet
Language

Dutch

Kind

Full Bible (OT & NT)

Special edition

Journaling Bible

Title

JournalBijbel

Name of Bible translation

Herziene Statenvertaling (HSV)

Bible translation type

Revised Bible translation

Type

Printed matter (paper)

Cover type

Hardcover with cloth

Rounded corners

Ja

Size type

Large size

Height (cm)

21,5

Width (cm)

15,5

Thickness (cm)

4,5

Colour

Green

Reading ribbon(s)

Yes (1 gold, 1 green)

Number of pages

1968

Weight (kg)

1,274

Note pages

29

European Article Number (EAN)

9789065395085
10 other products in the same category: